10: Jesus action figure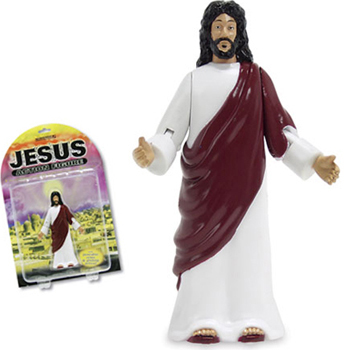 Who's gonna tell Barbie to "go and sin no more"? Who's gonna say to Ken, "Leave your ski gear, and come, follow me"? The Jesus Doll, that's who! Standing a full 5 inches tall, the Jesus Action Figure (and here's the "action" bit) comes with poseable arms and four tiny wheels in the base for smooth gliding action, just like Jesus moved around in his lifetime.

An immaculate addition to any toy set, or keep it on your desk as a timely reminder that Jesus is always watching you. Only $7.95 from here.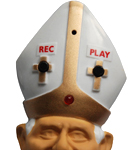 Gadgets for Papa Ratzi

Holy Father Emeritus! Add some ex-infalliblity to your life with our B16 gadgets.