What is this?

Since ancient times (ok, 1998), Ship of Fools has been sending Mystery Worshippers to churches worldwide. Travelling incognito, they ask those questions which go to the heart of church life: How long was the sermon? How hard the pew? How cold was the coffee? How warm the welcome?

The only clue they have been there at all is the Mystery Worshipper calling card, dropped discreetly into the collection plate.



If you would like to become a Mystery Worshipper, start here.

See our archive of reports

Famous/infamous
UK & Ireland
USA
Oz & NZ
Canada
Elsewhere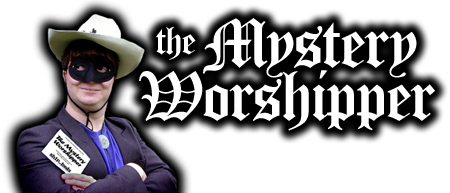 Recent reports

> Church mascot at Generation Church, Oceanside, USA
> Women in baker's hats at Sacred Heart, Punta Gorda, USA
> Quick-acting clerk at St Paul's Cathedral, Wellington, NZ
> Mystery women at St Teresa, Woodside, USA
> Well-trained choir at St Thomas Aquinas, E. Lansing, USA

> Great surprise at St Peter's Cathedral, Adelaide, OZ
> In the hot seat at St Martin of Tours, Detling, UK
> Worship or spectator sport? St Paul's Cathedral, Melbourne
> Pennies from heaven at St Mary the Virgin, Thame, UK
> Lovely people at St Andrew's, Dean Court, UK

> Tat distracts at Catholic Outreach, Glendale, USA
> Two or three gathered at St Matthew's, London
> Friendly welcome at Waiapu Anglican Cathedral, Napier, NZ
> Organ thrills at Holy Trinity Cathedral, Auckland, NZ
> Raising the rafters at Exeter Cathedral, UK

> Richly blessed at St Mary's, Birmingham, USA
> At ease at Partick South Parish Church, Glasgow
> Healthy mixture at St Michael's, Chester Square, London
> Robert E. Lee nephew preaches: Epiphany, Tempe, USA
> Dancing ladies and double twirls: Tewkesbury Abbey, UK

Editor's choice

> Robert E. Lee nephew preaches at Epiphany, Tempe, USA
> Promise of hope at the Nativity, Bethlehem
> Unresolved yesterdays at Trinity Cathedral, Phoenix, USA
> Devil gets his due at Schlosskirche, Wittenberg, Germany
> Common prayer at Sacred Heart Basilica, Notre Dame, USA

Comments, corrections and removals

For the latest comments on and corrections to Mystery Worshipper reports, please go here. Reports over two years old can be removed at the request of the church reviewed. Please email here for further details.



We rely on voluntary donations to stay online. If you're a regular visitor to Ship of Fools, please consider supporting us.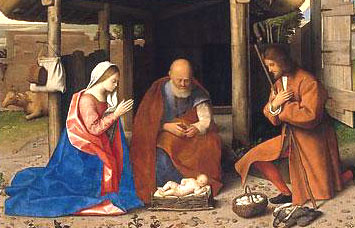 Angels and Lobsters

A papyrus scroll recently discovered at the Church of the Nativity, Bethlehem, seems to follow the format of a Mystery Worship report. Read for yourself the strong new evidence the scroll provides of the accuracy of Matthew's and Luke's gospel accounts of a certain event that occurred one cold winter night in Judea over two thousand years ago.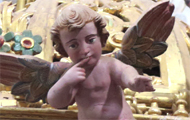 The Mystery Pilgrim

One of our most seasoned reporters makes the Camino pilgrimage to Santiago de Compostela in Spain. Read here.





The best of Torold

The Mystery Worshipper known as Torold, among other names, passed on to glory in November 2015. Her sharp eye and quick wit brought much pleasure to our readers and will be missed. See a representative sampling of the best of her reports.