221: Home circumcision kit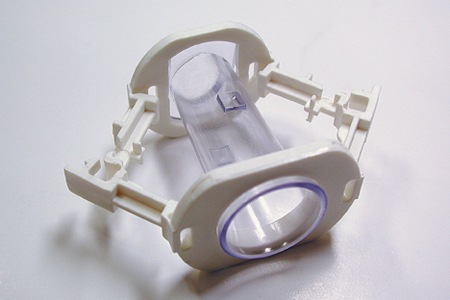 Gentlemen readers may want to cross their legs before continuing to read.

The eighth day. God, now fully rested after the Sabbath, went to work again – a mighty work indeed! For those not yet benefitting from the unkindest cut of all (and the jury is still in a quiet corner deciding whether there
is
loss of sensitivity) we introduce the perfect solution: the Smart Klamp home circumcision kit.

How does it work? Firstly, a helpful, if self-esteem-damaging size-o-meter (see below) determines which model you require. This being a nice, kosher, family-friendly website, we draw a veil over what happens next, although we can reveal that the procedure involves the eye-watering words "clamped", "locking arms", "rotated" and "clicked completely shut."

Cost? Depends how you look at it, of course. Find out more here!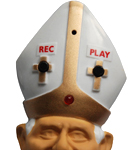 Gadgets for Papa Ratzi

Holy Father Emeritus! Add some ex-infalliblity to your life with our B16 gadgets.