183: Kosher compass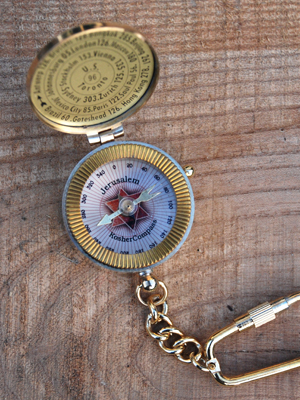 At last, we can reveal why your prayers have gone unanswered. They've simply been missing the target. No, not God, but the place where He catches them all – Jerusalem. Be honest. Until now you've been hitting and hoping, firing off petitions in the general direction of the Holy City. Chances are they've landed harmlessly nearby – falling among thieves on the road to Jericho or finding no room at the inn in Bethlehem.

But glory! Thanks to the Incredible Kosher Compass, every one of your prayers will now score a direct hit on the city. With "no computer chips, no circuitry, this non-electric, patent-pending device, appears to defy the laws of nature, pointing directly toward Jerusalem from any place you are in the world," says inventor Moshe. "People are shocked when they find they have been praying for years facing the wrong direction."

Click here to order! Only $19.95.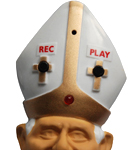 Gadgets for Papa Ratzi

Holy Father Emeritus! Add some ex-infalliblity to your life with our B16 gadgets.