145: The God pod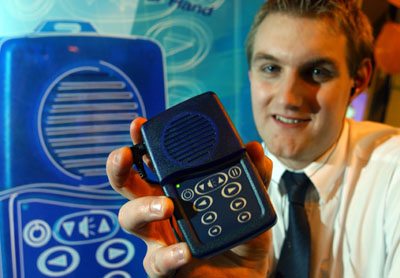 It's a low-cost digital device containing 160 hours of audio files. The whole of the Old and New Testaments (well, you want to hear every one of the begats, don't you?) are playable in spoken form.

Best of all, being solar-powered, the device is accessible to the developing world where electricity is still a luxury. And for lazy westerners, what could be better than listening to every verse of the Book of Habakkuk while basking on a beach?

We liked this little gaj so much we gave it the ship treatment. It's still technically known as the Megavoice – but that's too, well... 80's for us. We re-christened it the GodPod. Apple saviour Steve Jobs, time to meet another one here.

Click here for the GodPod.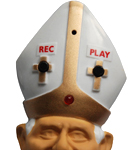 Gadgets for Papa Ratzi

Holy Father Emeritus! Add some ex-infalliblity to your life with our B16 gadgets.