47: Holy family watch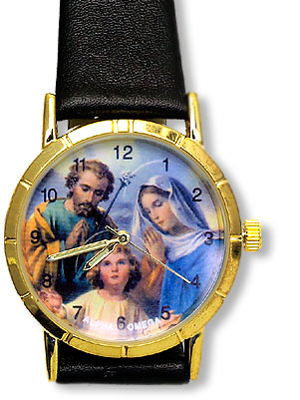 Go on, admit it! With your WWJD bracelet on one wrist, your other wrist was looking strangely empty, bereft of holy hardware. Which is why the Holy Family Watch is such a boon – and it also represents such good value for money. Not just one, not just two, but no less than three holy persons look out at you from the watch: Jesus, Mary, and Joseph praying up there at 11 o'clock.

The Holy Family Watch makes you think differently about time, too. Before you know it, you'll be thinking in sacred time. "What time is it?" someone will ask you. "Oh, it's quarter to Mary," you'll say. Or: "It's half past Jesus." One size fits all, and the price is a supernaturally low $40. Click here to order!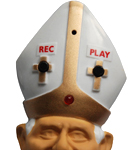 Gadgets for Papa Ratzi

Holy Father Emeritus! Add some ex-infalliblity to your life with our B16 gadgets.