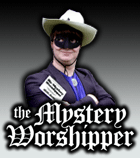 Comment on this report, or find other reports.

Our Mystery Worshippers are volunteers who warm church pews for us around the world. If you'd like to become a Mystery Worshipper, start here.

Find out how to reproduce this report in your church magazine or website.
The monasteries at Mount Athos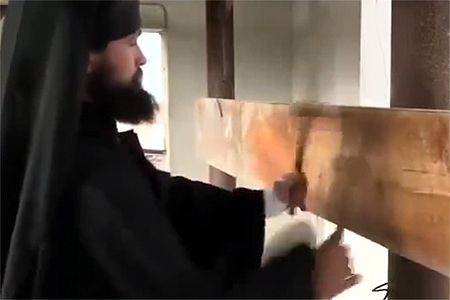 Our Mystery Worshipper visits the Autonomous Monastic State of the Holy Mountain, in northeastern Greece, where only Orthodox men may attend services (non-Orthodox men may watch, but women are barred). Read how he was mesmerised by the Greek chants, only to be brought out of his trance by one of the monks responding – in French! And read also how he was literally pushed away from the after-service refreshments that only the Orthodox were allowed to enjoy. Then take a quick trip over to Florence, Arizona, USA, to a monastery founded by monks from Athos, and discover what our Mystery Worshipper there did with his MW Calling Card.

> Messily hierarchical: Monastery of Simonopetra, Mt Athos
> Pushed away at Holy and Great Lavra, Mt Athos
> Holy but weird: St Anthony's Monastery, Florence, USA


> More Mystery Worshipper reports



We rely on voluntary donations to stay online. If you're a regular visitor to Ship of Fools, please consider supporting us.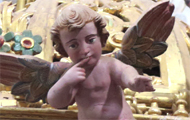 The Mystery Pilgrim

One of our most seasoned reporters makes the Camino pilgrimage to Santiago de Compostela in Spain. Read here.



London churches

Read reports from 70 London churches, visited by a small army of Mystery Worshippers on one single Sunday. Read here.