11. Everyday Icons Devotional Candles
---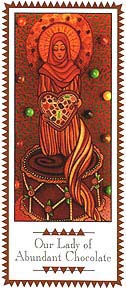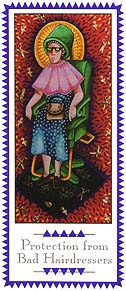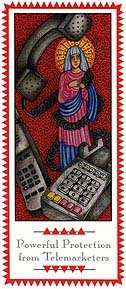 Good news! Now you've got a tailor-made gift for every neurotic on your Christmas list. From bad hair days to alien abduction to Elvis, Everyday Icons Devotional Candles address the real problems that the Catholic Church has yet to acknowledge.

Originally designed "for entertainment purposes only", these candles have begun to draw the attention of the more obscure saints in the afterlife. For centuries they have languished in anonymity just waiting for their chance to... well... shine. But now they're been rescued from oblivion to help with positive cash flow, provide protection from political correctness and look after sports widows. Only $14.00 each.

Click here for further info and ordering.

Thanks to T. Nielsen Hayden for finding this product.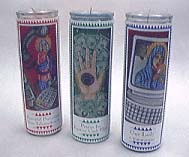 ---

Top | Previous | Next | Kitschmas List

© Ship of Fools 2000