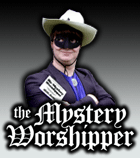 Comment on this report, or find other reports.

Our Mystery Worshippers are volunteers who warm church pews for us around the world. If you'd like to become a Mystery Worshipper, start here.

Find out how to reproduce this report in your church magazine or website.
Angels and Lobsters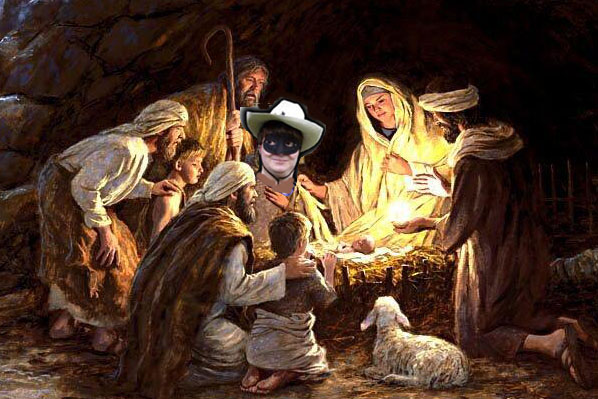 Excavations at the Church of the Nativity, Bethlehem, have uncovered a papyrus scroll, written in Aramaic, dated to about the first century B.C. Scholars translating it were astonished to find that it follows almost exactly the format we know today as a Mystery Worship report. Read for yourself the strong new evidence the scroll provides of the accuracy of Matthew's and Luke's gospel accounts of a certain event that occurred one cold winter night in Judea and the folly of those arguments that claim differently.

> Promise of hope at the Nativity, Bethlehem

More Mystery Worshipper reports



We rely on voluntary donations to stay online. If you're a regular visitor to Ship of Fools, please consider supporting us.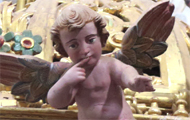 The Mystery Pilgrim

One of our most seasoned reporters makes the Camino pilgrimage to Santiago de Compostela in Spain. Read here.



London churches

Read reports from 70 London churches, visited by a small army of Mystery Worshippers on one single Sunday. Read here.